Jill J. Brofsky
Jill J. Brofsky graduated in 1985 with a B.A., cum laude, from the University of Massachusetts at Amherst, and in 1988 with a J.D. from Boston University School of Law. From 1988 until 1992, she worked as an Assistant District Attorney for the Norfolk County District Attorney's Office, where she handled domestic abuse and sexual assault cases in the district and superior courts. Since 1992, she has been in private practice, representing individuals in all aspects of domestic relations law. She has practiced extensively before the Probate and Family Courts of Middlesex, Norfolk, Suffolk, Essex, and Plymouth Counties. She is also a trained mediator and has successfully mediated numerous domestic relations cases to the mutual satisfaction of both parties.
Amy F. Green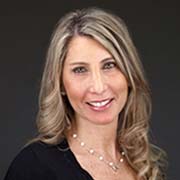 Amy F. Green graduated with a B.A. from Duke University in 1989 and then went on to obtain her J.D. from Boston University School of Law in 1992. Immediately after law school, Amy worked at the Department of Social Services (now Department of Children and Families) in the Adoption Unit. In 1993, she entered private practice and worked at a small, boutique Boston law firm, concentrating her practice primarily in the areas of domestic relations and civil litigation. Amy left the workforce in 2000 to raise her children and returned in 2008. From 2008 through 2016, Amy worked at Rubin and Rudman LLP in Boston, first as an Associate and then as a Partner. Amy has extensive experience handling all types of family law matters, including those that involve complex financial matters, business and real estate valuations, high-conflict custody cases, prenuptial agreements, paternity actions, restraining orders, guardianships, and conservatorships. Amy has a high success rate in negotiating resolutions for her clients but also has expertise in litigating matters when necessary. Amy has practiced extensively before the Probate and Family Courts of Middlesex, Norfolk, Plymouth, Suffolk, and Essex counties.
Tiffany M. Ambrose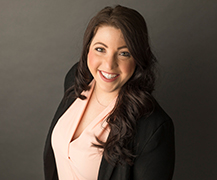 Tiffany M. Ambrose graduated in 2011 with a B.S., summa cum laude, from St. John's University, and in 2014 with a J.D. from The Dickinson School of Law of the Pennsylvania State University. Tiffany's practice has focused primarily in family law and representing children and parents in child welfare matters. Tiffany also has experience handling various landlord tenant matters. In addition to litigating family law cases, Tiffany is a certified mediator and a certified collaborative law practitioner. Prior to joining the firm in December 2020, Tiffany exclusively practiced family law at a private firm in Norfolk County. Tiffany has practiced before the Probate and Family Courts of Norfolk, Middlesex, Plymouth, Bristol, Worcester, and Suffolk counties. In 2020, Tiffany was named to the Massachusetts Rising Stars list. Each year, no more than 2.5 percent of the lawyers in the state are selected by the research team at Super Lawyers to receive this honor.
Elizabeth K. Dann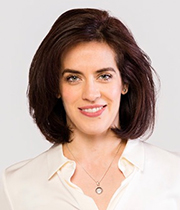 Elizabeth K. Dann graduated from Amherst College in 2005 and worked as a community organizer until obtaining her J.D. from Georgetown University in 2012. From 2013-2017, she volunteered her time with civil rights organizations while raising her three children. She has been in private practice focusing on family law since 2018, successfully litigating and negotiating settlements on behalf of her clients. She is licensed to practice law in New York and Massachusetts, and has experience litigating in the Probate and Family Courts of Middlesex, Norfolk, Plymouth, Worcester, and Barnstable counties.
Kerry M. Curnow
Kerry Curnow graduated in 1989 with a B.A. in English from St. Anselm College and received her paralegal certification from Northeastern University in 1990. She joined Brofsky Green in 2016 and has worked exclusively in family law for more than twenty years, having also worked in estate planning and administration, taxation, and real estate law. In addition to assisting the attorneys with legal drafting, case management and court preparation, Kerry works closely with clients to assist with things such as financial statement preparation and discovery compliance. Kerry is also responsible for managing the administrative functions of the firm and welcomes prospective clients to contact her with any questions.
Mary Bussell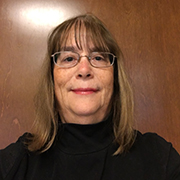 Mary Bussell received her Paralegal Certification from Northeastern University in 2001 and has been working in family law since 2007.  She previously earned her associate's degree in Business Administration and had 20 years of experience in the banking industry, including as Manager of Deposit Operations.  In addition to her 13+ years working in family law, Mary has experience in bankruptcy, foreclosure, estate planning, and real estate law.  Mary provides front-end and administrative support for the office, manages the attorneys' court and office calendars, assists with the drafting and filing of court documents and regularly assists clients with case related tasks.
Alyson G. Werth
Aly Werth graduated in 2016 from the University of New Hampshire with a B.S.B.A. in Business Administration with a focus in Marketing where she was the recipient of several academic awards, including Dean's List Highest Honors, University Recognition Award for Academic Excellence, and First Place at the Honors Macroeconomics Research Conference. Aly has been an integral part of the Brofsky Green team since 2018, providing comprehensive support to attorneys, staff and clients. Aly holds her real estate sales license, has served as project manager for a real estate investment LLC and has interned in various professional capacities.
The material presented on this site is included with the understanding and agreement that Brofsky Green, LLC is not engaged in rendering legal or other professional services by posting such material – the services of a competent professional should be sought if legal or other specific expert assistance is required.
The information contained in the Brofsky Green, LLC web site is solely for informational purposes and does not create an attorney-client relationship or constitute legal advice. Unsolicited information transmitted electronically for our attorneys via this web site or the internet is not considered confidential.